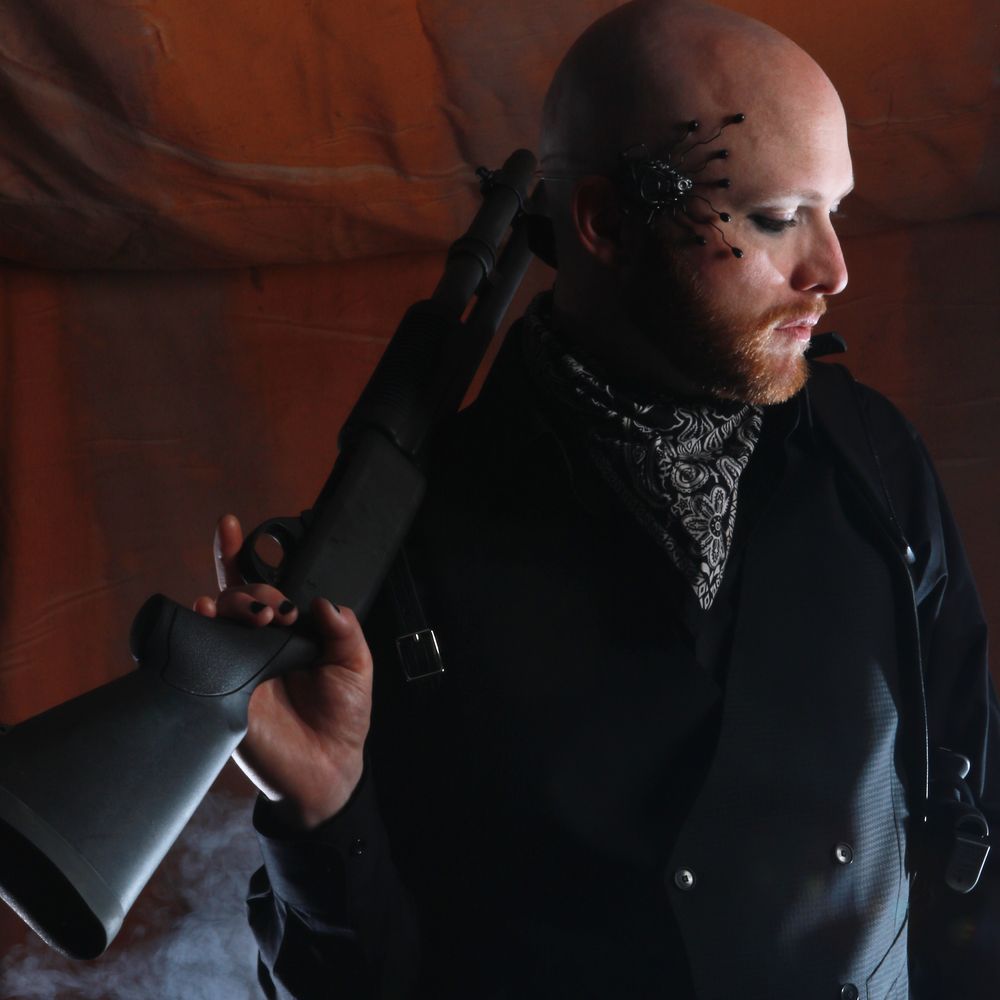 Lusive Grainger
Guitar, Vocals, Beats, Composition
The frontman for B3A is the Outlaw Lusive Grainger. He is a guitar-playing gambler, swindler, and two-timing hustler that loves dangerous women, fast ships, and heists that take a small army of Bandits and a year to plan. Always recruiting for his tech-savvy band of Outlaws, Lusive finds himself in dangerous predicaments, has been apprehended, but always seems to find a way to escape and come out on top.
His guitar playing is viciously nonchalant and his vocals suggest that there is more than one person behind those devilish eyes. His lyrics show a charismatic distaste for authority and a sweetly psychotic lust for AI. Lusive loves to crash a party.
"

Money, you can't buy your way outta luck."
— Lusive Grainger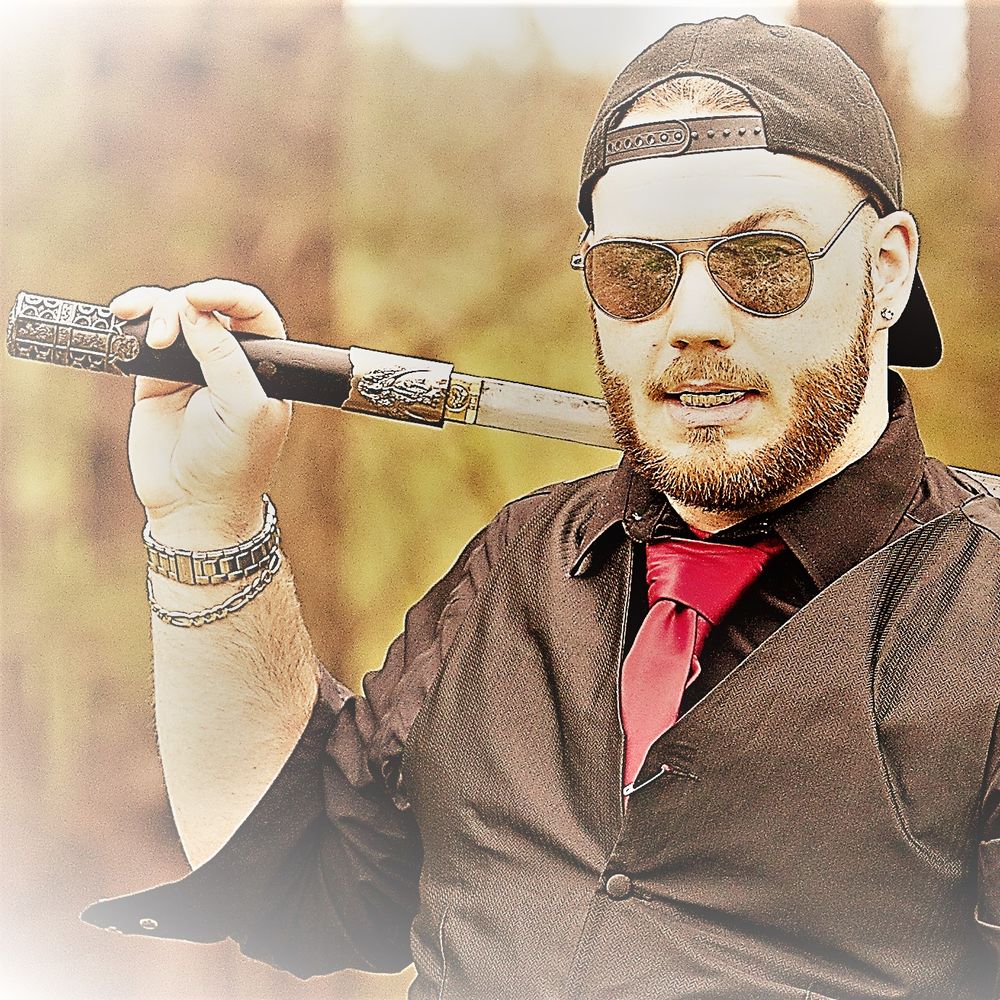 Dyr Odinson
Beats and composition
Dyr was born from Odin and was made infamous by his warring, slaughtering, treachery, and chaotic rhythms. He has ruled man over the centuries through fear and sonic distortion. He also struck tremors in the Gods as he reminded them of the God Fenrir. Dyr is considered a threat to the world and even existence itself.
Odin needed to find a way to imprison Dyr, his own son, to save the world of man and Gods alike. They tricked Dyr into stealing a weapon so great and powerful, that even he could rule all 9 realms by wielding it. However, no such weapon yet existed. Once deep within the barren and frozen waste of Helheim, the Gods were able to ensnare Dyr into a trap that would hold him, chained in prison for an eternity.
Dyr had disappeared and so had his reign and even his name from the 9 realms. That is, until space marauder, Lusive Grainger, discovered the whereabouts of Dyr. Lusive freed Dyr from his prison forged by the Gods, for reasons unknown.
Given the mysterious and criminal history of Lusive Grainger, it is likely that Lusive freed Dyr for his own devious plans of getting back to the future. Together they Rock, but it is said that even clever Lusive Grainger has no control over the extreme trap rhythms brought to this Earth by Dyr Odinson.
They lead a gang of Outlaws hell bent on ruling the world and stealing all of its money. They take what their hearts desire by any means necessary. They are Bandit 3000 Alpha. And the legendary weapon of Bifrost is none other than Dyr Odinson himself.